www.BossKilling.com

This site exists to help you kill Burning Crusade bosses. Videos and quick reference summaries are free.

World of Warcraft
Want to be the best at World of Warcraft? Try my professional Gold Guide:
You can have my 30 guide bundle FREE when you purchase Warcraft Riches through the link on the left!

Send your receipt # to: lessons@bosskilling.com and you will be given lifetime, free access to Glendor's Gold Guide

Private lessons for

World of Warcraft

Glendor is offering one-on-one coaching at $35 an hour via Ventrilo or Teamspeak voice chat. If you are new to the game or if you are interested in learning first hand how Glendor became one of the richest players on his server, he will teach you everything he knows.

One hour lesson includes a copy of Glendors Gold Guide.

If you are interested, please send an email to lessons@bosskilling.com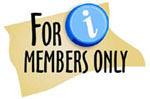 | | |
| --- | --- |
| | |
| Click the instance name to see videos & strategies. | Click the boss name for a video only.You may have to hold down the CTRL key before you click on the boss-only videos to view. |

Shadow Labyrinth
Ambassador Hellmaw
Ambassador Hellmaw
Tank pulls
Turn him away from the party to avoid Corrosive Acid damage to others
He will fear every 25 seconds. It will help tremendously if your warrior can avoid this fear. Your warrior is the only person that should be avoiding this fear. If others avoid it, they will be high on his aggro list and Hellmaw will smack them around a bit before he heads back to your tank.
Keep heal over time spells on your tank for each fear
DPS him to zero
Things to remember: This isn't too tough of a fight if you can time the fears. Use whatever abilities you have to avoid your warrior getting feared (fear ward, berserker rage, etc.) The fear can also be dispelled.
Shadow Labyrinth
Blackheart the Inciter
The first time you fight this boss you will probably find the encounter quite funny. By the time you accomplish your third wipe, you will be cursing Blizzard to oblivion. This is probably the most frustrating fight in BC. Just keep trying...and you'll figure it out eventually.
Blackheart the Inciter
Tank pulls and moves immediately to the closed door behind Blackheart. Tank him there.
Other party members should stand on the mounds to either side and keep their back firmly against the wall. This will help with LOS issues. By keeping your back to the wall, you will minimize damage taken from his knockback.
DPS and use your short cool downs immediately
STOP DPS after the first MC. That means healing too. Let your tank get Blackheart before you begin DPS again.
Excessive DOTS help considerably. Your priest should be dotting too.
Repeat steps 1 through 5 until he's dead.
Things to remember: He will periodically mind control the entire party and force you to fight each other. This can't be avoided. You should use your short cool downs the moment your tank pulls as Blackheart will use them once he mind controls the group the first time. Your healer should be allowed to focus on herself and the tank only. Others should bring healing pots and bandages. If you die, release immediately and get back in there because you can graveyard zerg him. This can be a long fight. You need to be patient and allow your tank to regain aggro after every MC. If you are a weapon-using dps, you can make a macro to switch your weapons before every MC. Rogues should avoid using poisons for this fight, or just setup a macro to switch to non-poisoned weapons prior to each MC.
Shadow Labyrinth
Grandmaster Vorpil
The above video clearly shows the order of kiting: they chose the front of the room for the first kite, the second kite is towards Murmur, the third kite is towards the front of the room again, and the last kite is towards Murmur. I'm pretty sure this video was made pre-patch as there are a lot more voidwalkers that spawn now. You should be able to kill him sometime between the second and third teleport.
Grandmaster Vorpil
Tank pulls (misdirection is the better option here, if you have it)
Use whatever tricks you have to help build quick aggro onto your tank
Kite him back to the entrance of the room
Only kill the Voidwalkers if they get close to him. Otherwise, ignore them.
Nuke him. And by nuke, I mean nuke. You don't have a lot of time.
When Vorpil teleports the entire party, you must move immediately out of his rain of fire. It does considerable damage.
Your tank should now kite him down the hallway towards Murmur.
After you are teleported, you may have LOS issues for your healer. Make sure everyone knows which way to go after the first teleport.
Resume nuking Vorpil. You should be able to kill him before a second teleport. You may have to kill a Voidwalker or two. They can be slowed.
If you get teleported a second time, kite him towards the front of the room again.
DPS him to zero.
Things to remember: He spawns a lot of Voidwalkers throughout the fight. They will heal him if they get near him. They can be slowed.
When kiting, you can choose to lead him first towards Murmur (down the hallway behind him). The main thing is that you kite him in the opposite direction as the first time (this helps keep the Voidwalkers from reaching him). Although I have never tried it, I have heard you can sneak around him and do the initial kite towards Murmur. This seems like it would work well because after your first teleport, you could kite him towards the room entrance and the Voidwalkers would be nowhere near him.
Trying to kill the Voidwalkers as they spawn may sound like a nice idea but will most likely end up with the party getting overwhelmed. Your DPS is better spent on Vorpil.
Shadow Labyrinth
Murmur
This video shows a crew that defeats him but they could have spread out a little better. And by the looks of this guys broken gear..I think they had a tough time reaching Murmur to begin with.
Murmur
Position your party as follows:

Healer on their own to the left or right of Murmur
Tank will face Murmur
Ranged DPS should stand on the opposite side of your healer. They should stand a good distance from each other and the tank.
Melee DPS should stand directly behind Murmur
Important: The area directly in front of Murmur should be left open

Your tank engages Murmur
The party should immediately begin DPS. You do not need to wait for aggro to be established.
When Murmur begins to cast Sonic Boom, your melee DPS should run straight forward and try their best to avoid getting hit by it. Your tank should not move and will need to be healed through each Sonic Boom.
Depending on your position, when you get Touch of Murmur, do the following:

If the Tank gets Touch of Murmur, he keeps tanking. He will need to be healed through it. However, all other melee DPS will need to run straight forward to the area in front of Murmur (if they are correctly positioned behind Murmur) and get away from the Tank to avoid taking damage.
If your Healer gets Touch of Murmur, just keep healing the tank and stay right where you are. Heal yourself through it. If your healer is properly positioned by herself, it should not affect other party members.
If ranged DPS gets Touch of Murmur, just keep your DPS up and bandage yourself afterward. If you are properly positioned, you should not harm anyone else. The important thing is that you continue to DPS while you have Touch of Murmur. Don't run. It can't be avoided. Stay where you are and keep your DPS up.
If melee DPS gets Touch of Murmur, they need to immediately run forward and get away from the Tank. If they are not fast enough, they will wipe your party by killing the tank.
Things to remember: Murmur is fixed in position. He will not move. You should begin DPS the moment your tank aggros him. Your healer should be allowed to focus on herself and the tank. Everyone else should bring healing pots and bandages. You need to keep someone within melee range of Murmur at all times, otherwise he will cast Resonance on the entire party. Resonance is a debuff that does 2,000 nature damage and increases nature damage taken by 2,000. Basically, if Murmur casts Resonance, it's a wipe. Hunter's nature aura will help on this fight. Touch of Murmur is a debuff that explodes after 10 seconds and does 4,000 nature damage to nearby party members. It cannot be avoided. Murmur will cast this onto one player at a time. The target is random.
You do not need to kill Murmur to get the Karazhan quest item. Just skirt along the wall to the left and you will be able to spawn the elite without engaging Murmur. Make sure all party members are with you so they don't miss the quest drop.