You can have my 30 guide bundle FREE when you purchase Warcraft Riches through the link on the left!
Send your receipt # to: lessons@bosskilling.com and you will be given lifetime, free access to Glendor's Gold Guide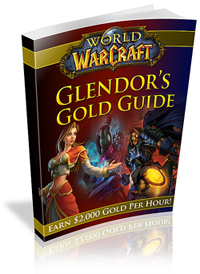 Private lessons for
World of Warcraft
Glendor is offering one-on-one coaching at $35 an hour via Ventrilo or Teamspeak voice chat. If you are new to the game or if you are interested in learning first hand how Glendor became one of the richest players on his server, he will teach you everything he knows.
One hour lesson includes a copy of Glendors Gold Guide.
If you are interested, please send an email to lessons@bosskilling.com