Dear fellow World of Warcraft player:
Do you struggle to make Gold?
I used to work my tail off trying to earn gold through crafting, farming, and questing. Eventually, I got tired of the struggle and learned how to work smarter rather than harder.
My name is Glendor and I've been playing World of Warcraft since day one. I've made over 300,000 gold during my WoW career, and you can have my best gold-making strategy only ten bucks! And I'll give you a 56-day, no-hassle money back guarantee!
Are your toons always broke? With my two guides (2,000 Gold Per Hour, and my New Player's Gold Guide, you will never be broke again!
Do you hate working your normal, real job all day just to come home and work really hard again to try to make Gold in World of Warcraft? I'll show you how to streamline your game playing time and earn up to 2,000 gold per hour, legally!
Do you want your epic flying mount within the next few days? You can earn enough money for your mount in record time! You can be flying your epic, 280% mount in just a few days from now...
Tired of seeing other players wearing the best gear and weapons money can buy while you can barely afford to raid with your guild? With enough gold, you can enjoy the game at its highest level!
Are you a perpetual gold buyer? Do you realize that every time you purchase gold you are risking getting your account permanently banned? I personally know four players who got their accounts banned and shutoff completely by Blizzard. One had his account turned off because he hired a power leveling service, and three others who had their accounts banned because they purchased gold. Don't put your account at risk! Stop buying Gold! Learn how to earn it the safe, easy way with my Gold Guide.
My Gold Guide teaches one specific strategy for earning gold in vast amounts. This method I use is 100% legal and acceptable by Blizzards TOS. Not only that, but at the price of $9.99, my gold guide is the lowest priced Gold Guide available on the internet.
When you purchase my guide for $9.99, you get two guides: 2,000 Gold Per Hour and my New Player's Gold Guide! As a professional gamer, my time and energy for World of Warcraft is devoted to streamlining and developing gold making systems.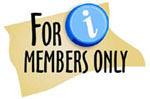 The member's area allows those who purchase Glendor's Gold Guide to update the latest edition at any time. To enter, click here.
If you want to go straight to BossKilling.com website, click here.